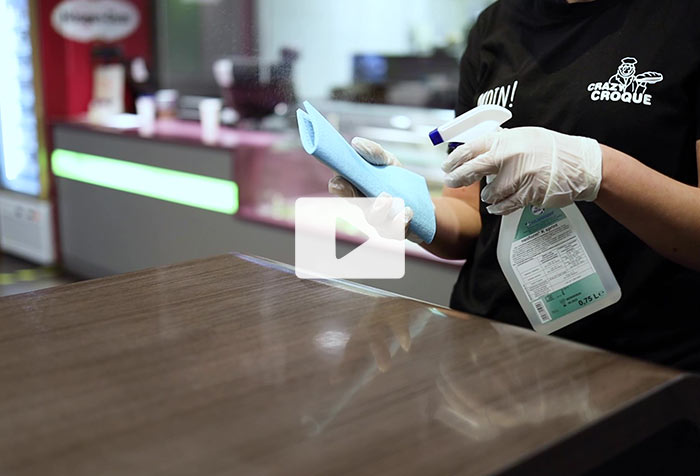 "We can rely on Gastro Star!"
In the system catering business, we need cleaning products that are 100% safe. We have been using Gastro Star for five years and definitely wouldn't use anything else now.
Crazy Croque Hamburg
VIEW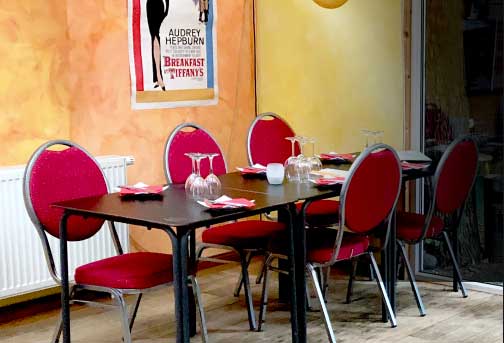 One partner for everything... that's how it should be!
In these times in particular, it is important to have a cleaning partner that also offers disinfectants. I know that Gastro Star always has the right product for me.
Singin Tapas Hamburg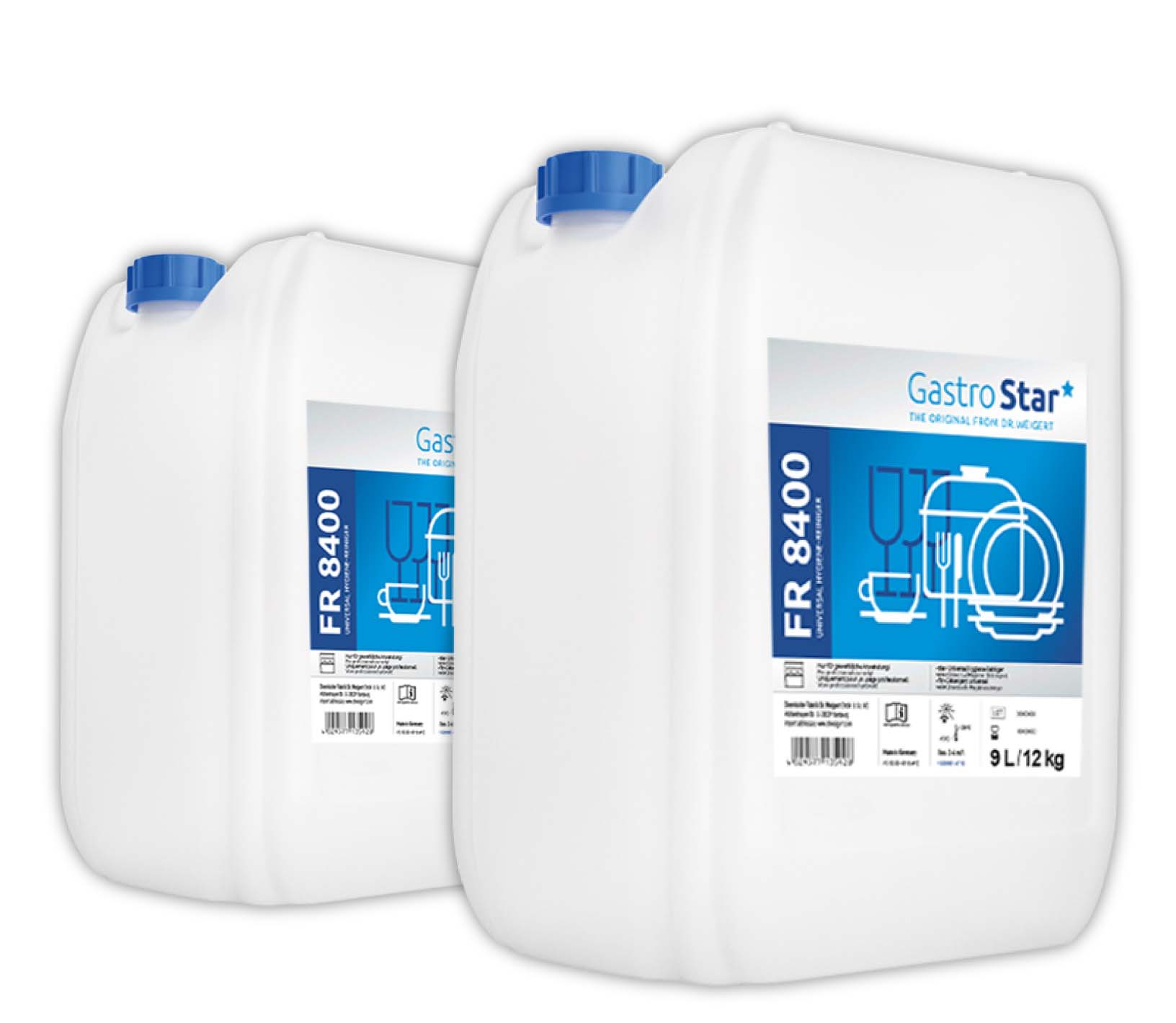 THE ORIGINAL BY DR. WEIGERT
Hygiene has a name:
Gastro Star
With restaurants, cafés and pubs opening up again, now it's all about not only ensuring that your guests and your employees feel safe but that they are actually safe, so you should list everything on the "hygiene card".

Gastro Star is the hygiene expert for the catering trade with all the expertise from Dr. Weigert's scientific laboratories behind it.

Our products have been specially designed for the catering trade and all the details of our service are tailored to you and your requirements. We talk to you as an equal partner, understand the challenges you are facing, and know that only seamless business operations can be profitable.

Gastro Star is the original by Dr. Weigert and the hygiene partner you can rely on during the coronavirus crisis and beyond.
INDUSTRIES:
Your industry. Our task.
We understand that not every business in the catering trade is the same. Every industry – and every restaurant owner – is facing different challenges. As such, their requirements when it comes to suitable cleaning and hygiene products vary too.

Whether we are working with hotels and restaurants, cafés and bistros, bakeries and butchers' shops or day-care centres and schools – thanks to its wide range of products, Gastro Star offers solutions for every hygiene challenge, every machine, and every industry. And this all comes with the Dr. Weigert quality promise, of course.

Gastro Star products are suitable for all machine types, regardless of the manufacturer. The specific selection of the Gastro Star products primarily depends on the type of soiling and the material of the items to be washed. We can provide you with individually tailored dosing technology depending on your field of use and space requirements.

Find the right solution for your business now... We look forward to helping you!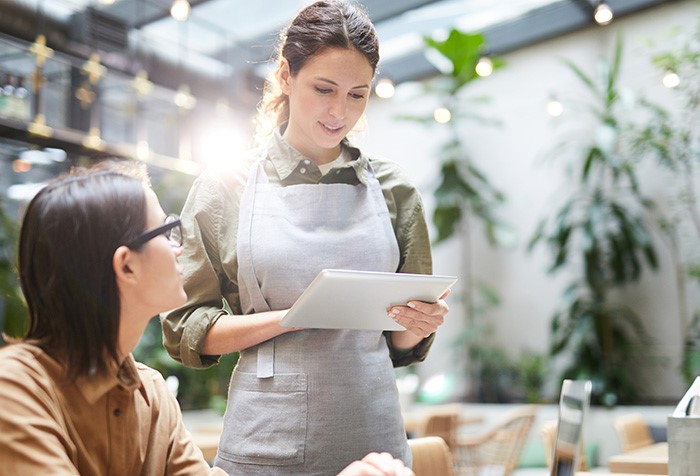 Hotel & Restaurant
What do your guests expect when they visit your hotel or restaurant? Shiny cutlery, spotless plates and flawless hygiene. What do you expect from us? Exactly the same.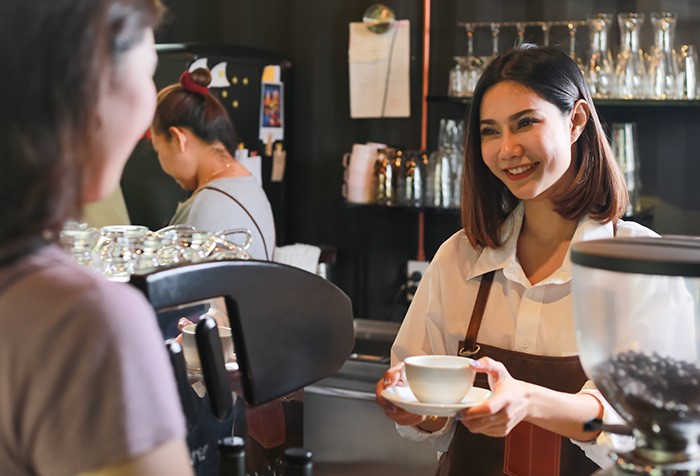 Cafés & bistros
Fast, sparkling clean and absolutely reliable: in cafés and bistros, time, money and hygiene are the top priorities, regardless of whether this involves machine or manual cleaning.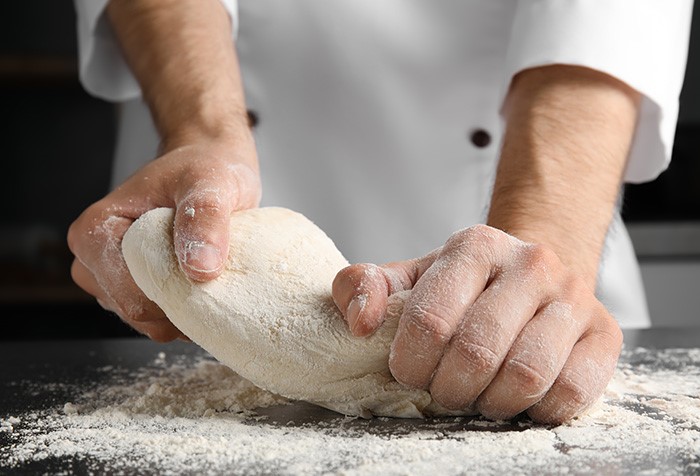 Butchers & bakers
Some pots and pans, some crockery and above all lots of aluminium: the standards for cleaning products in butchers' shops and bakeries are high to ensure that the valuable equipment stays in good condition for a long time.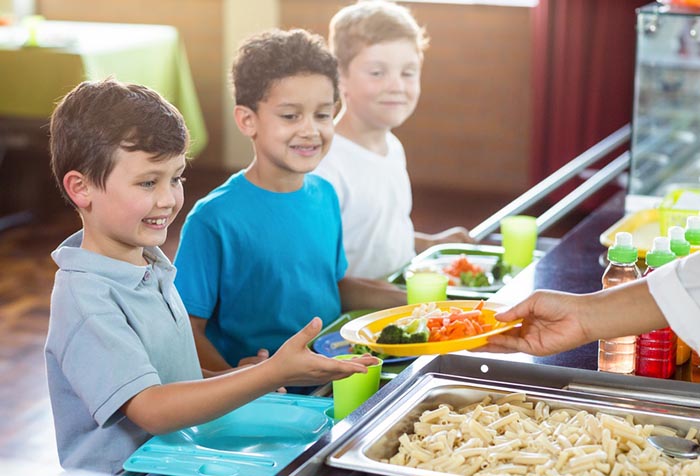 Day-care centres & schools
As varied, filling and healthy as possible, with potatoes, rice or pasta – that's what a delicious school meal looks like. But some machines have a tough job with the cleaning.
THE ORIGINAL BY DR. WEIGERT
What makes Gastro Star so special:
Our cleaning products are developed in accordance with the latest scientific findings in the Dr. Weigert laboratories and are tested extensively. Experience is key here: Ultimately, Dr. Weigert cleaning products are also used in the pharmaceutical and medical sector and, like all Gastro Star products, they meet the very highest safety standards.

Gastro Star is your reliable partner when it comes to hygiene. This naturally includes perfect hygiene and cleaning without leaving any residues and the confidence of knowing that surfaces, glasses, plates and cutlery are truly clean and there are no hygiene concerns at all. This confidence is particularly important at the moment and helps your guests feel more at home.